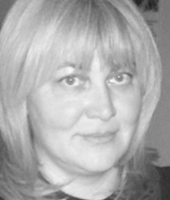 Conferențiar universitar
Departamentul de Inginerie Electrică şi Fizică Aplicată
Facultatea de Inginerie Electrică şi Ştiința Calculatoarelor
Contact:
B-dul Eroilor nr. 25, Brașov, Romania
Corp N, sala N II 13A
Tel./Fax: +40 268 474718
E-mail: lia_aciu@unitbv.ro
Descarcă CV
Interese
de
cercetare:
compatibilitate electromagnetică,
teoria circuitelor electrice,
educație,
măsurări electrice,
materiale.
Publicații
(selecție)
Ogrutan P., Aciu L.E., (2017). Laboratory Works Designed for Developing Student Motivation in Computer Architecture. TEM Journal, 6(1), 3–10. doi: 10.18421/TEM61-01
Stanca A., Aciu L.E. (2017). Aspects Regarding the Performance of Differential Current Measurement. TEM Journal, 6(4), 810-816. doi:10.18421/TEM64-22
Aciu L.E., Ogrutan P.L. (2017). Aplicații de compatibilitate electromagnetică, Brasov, Editura Universității Transilvania din Brasov.
Aciu L.E. (2016). Studies on the Electromagnetic Disturbances Produced by A.C. Electric Arc. Bulletin of the Transilvania University, 9(58), 55-62, http://webbut.unitbv.ro/Bulletin/Series%20I/2016/BULETIN%20I%20PDF/Aciu_L.E..pdf
Ogrutan P., Cazan A.M., Aciu L.E.(2016). A comparison between two didactical approaches on shielding problems in an electromagnetic compatibility course – Analytical method versus simulation method. International Journal of Electrical Engineering Education, 53(2), 181-191, http://journals.sagepub.com/doi/abs/10.1177/0020720915596753.