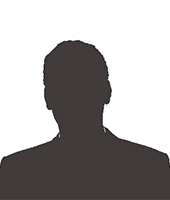 Conferentiar universitar
Departamentul Automatica si Tehnologia Informatiei
Facultatea Inginerie Electrica si Stiinta Calculatoarelor
Contact:
B-dul/Str. Mihai Viteazul nr. 5 Brașov, Romania
Corp V, sala VIII8
Tel./Fax: +40 268 418836
E-mail: liviu.perniu@unitbv.ro
Descarcă CV
Interese
de
cercetare:
Data Processing,
Cloud Computing,
Software Engineering,
Business Process Management,
Service Oriented Architecture.
Publicații
(selectie):
Erin Wilson, Sagar Vibhute, Chetan Bhatia, Rahul Jain, Liviu Perniu, Shilpa Raveendramurthy, Robert Samuel, Getting started with InfoSphere Data Architect, ISBN 978-0-9866283-9-9, IBM Corporation 2011, IBM Press
Neeraj Sharma, Liviu Perniu, Raul F. Chong, Abhishek Iyer, Adi-Cristina Mitea, Chaitali Nandan, Mallarswami Nonvinkere, Mirela Danubianu, Database Fundamentals, ISBN 978-0-9866283-7-5, IBM Corporation 2010, IBM Press
Sorin-Aurel Moraru, Liviu Pemiu, Dominic Mircea Kristaly, Delia A. Ungureanu, Florin Sandu, Adrian A. Moşoi, Integrating wireless sensors into cloud systems for ambient assisted living, 2017 25th Mediterranean Conference on Control and Automation (MED), Year: 2017, Pages: 1106 – 1112, IEEE Conference.
P. Szakacs-Simon, S. A. Moraru, L. Perniu, Android application developed to extend health monitoring device range and real-time patient tracking, ISBN: 978-1-4799-0063-3, INSPEC Accession Number: 13825260, Computational Cybernetics (ICCC), 2013 IEEE 9th International Conference on, 2013
Girbea, A., Nechifor, S., Sisak, F., Perniu, L., Efficient Address Space Generation for an OPC UA Server, Wiley Online Library, Software-Practice & Experience, Vol. 42, Issue 5, pp. 543–557, May 2012, ISSN: 0038-0644.